There are a large number of Vintage Standards in New Zealand. I have been fortunate enough to visit New Zealand on three occasions. I would like to place on record my appreciation to the friendship and hospitality of the various owners. Here are just a few of the cars that are to be found in the southern hemisphere.
The Len Browell collection of 4 Vintage Standard,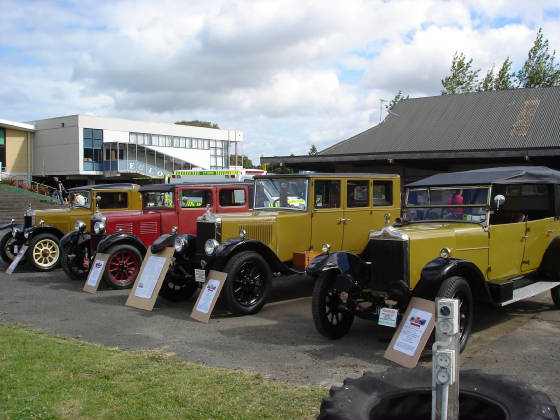 all went under the auctioneers hammer on 23rd January 2012
It is with regret, that I have learnt from his daughter, that Len Browell, of Wanganui, New Zealand, passed away on Friday 13th July at the age of 92 years.

In his lifetime, Len purchased and restored four Vintage Standards - a 1924 SLO4 Warwick tourer, a 1927 18/36 H.P. Pall Mall saloon, a 1927 14/28 V4 coupe and a 1928 15 H.P. Exmouth saloon. All of these cars were then rallied all over New Zealand, over a number of years. Pre 1930 6 cylinder Standards are rare, so to have two in your collection is very fortunate.

I am sure that Len would have been delighted that one of his Standards, the 1928 Exmouth took part in his funeral procession, driven by his daughter, with all the grand children on board.

I feel privileged to have met Len and his cars on a trip to New Zealand in January 2012.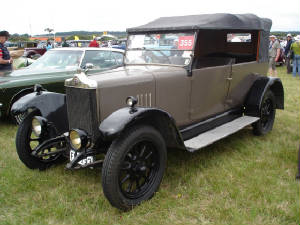 This picture was supplied, courtesy of The Standard Motor Club and is reprinted by kind permission. The original article from which the picture was taken can by found on their web site:


http://www.standardmotorclub.org.uk/cars/edwardian%20and%20veteran/features/browett.htm